The Anna's House Foundation is a faith-based organization whose mission is to provide immediate, stable and loving homes for Oklahoma's children in state custody. We are a private foster care agency located in Edmond, OK & aim to equip foster families with support, training, and resources in a Christian community setting.
Aly Stuart, a Care Specialist at AHF, was previously a foster mom with our agency! She is now stepping into foster care to help families just like hers. Read her story below! "Growing up my mother engraved in me the importance of helping those in need and to takeevery opportunity given to strive to be…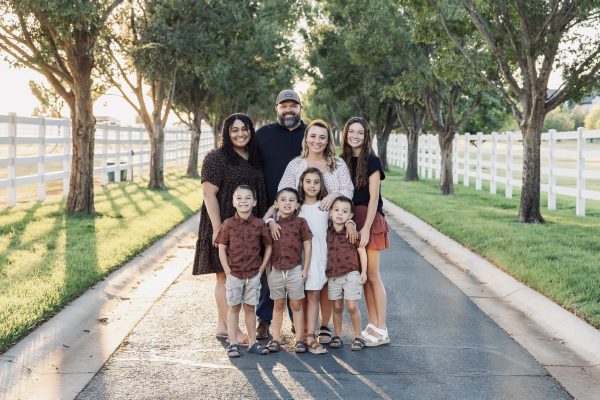 One of the biggest fears that families have prior to stepping into foster care, is how it willaffect their family. There are rational fears behind the effects of opening your home to anadditional child (or four…but we'll revisit that later). Before we make any life-altering decisions,most of us contemplate the pros and cons, and we…
A common question asked by prospective foster families as they begin the fostering process is "Why go through an agency? Why not just go through DHS?" That is a good question to ask when familiarizing yourself with the world of foster care. Both entities, the Department of Human Services and agencies, provide levels of support…
"The purpose of the Foundation is a rewarding and fulfilling service to the Kingdom of God. I use my talents to ensure good financial stewardship with the blessings that have been provided the Foundation, and to maintain the financial integrity of those resources."
- Arthur C Rahill, Jr., CPA, Treasurer, AHF Board of Directors
"We have a responsibility as a company to donate to others. Donating to children's causes is more desirable for us and The Anna's House Foundation is a perfect fit."
- Chad Richison, CEO Paycom
"There are many reasons for personally serving on Anna's House Foundation Board of Directors, first and foremost is working with outstandingly talented and committed men and women that have a heart for caring and protecting foster children. That is my where my 'heart' resides as well."
- Fred Muse, Chairman, AHF Board of Directors
"Foster care was created to be a safe place for children, but with a limited number of foster homes in our community, not all children receive the care they deserve. It is rewarding to serve an organization that aids foster parents in providing a safe and healthy environment for the children in their care."
- Amber Given
"With God's amazing love and power, fostering gave us the three love's of our lives. We are so thankful for Anna's House and all they do for children like our own!"
- Robey Melton, foster/adoptive parent and donor
"The idea of fostering was overwhelming, but with help from Anna's House our first placement has gone so smoothly! From loading us up with diapers and clothes, to giving us advice about court dates and WIC, we have had the support we need to be a success."
- Sara Kaelber, foster mom
Sign up for our newsletter to stay up to date with all of the recent developments at Anna's House Foundation!
The Anna's House Foundation
1101 N Bryant Avenue
Edmond, OK 73034
405.509.2055