Find listings of our latest employment opportunities below
JOB TITLE:   Care Specialist
REPORTS TO: Foster Care Program Director
EMPLOYEE STATUS: Exempt
EMPLOYEES SUPERVISED:  None
Anna's House Foundation, a Faith Based Organization
Reporting directly to Foster Care Program Director of the Anna's House Foundation with respect to the assistance and support of the organization's efforts and interaction with the State of Oklahoma's Department of Human Services.
RESPONSIBILITIES:
Case manage approximately 24 children, not to exceed 22 certified resource homes.
Document in Extended Reach providing supervisor real time access to child cases and families, maintaining compliance in all areas– Intake documents in file within 48 hours of placement, monthly visits documented within 72 hours of visit.
Writes Homestudies and Submits to Placement Supervisor for resource home approval within 1 month of receiving completed file from Certification Specialist.
Completes annual reassessments of homes to include alternate caregivers within required timeframe
Work with Placement Supervisor and DHS in placement of children. Rotates ON CALL with case management staff.
Attend family meetings and serve in an interdisciplinary role working with DHS case workers in the development and application of a child's service plan to include services such as dental, mental health counseling, transportation, medications, health screenings, vision services, hearing services.
Assist foster parents in writing court reports and attend court hearings to advocate for the child and the foster parents.
Exercise a strong presence to convene monthly groups, shape dialogues, and develop and manage productive relationships within the AHF community.
Available to foster families after normal business hours in urgent situations and on rotation basis with other AHF employees for all holidays.
Returns all family, staff, and inter-agency correspondence with urgency.
Manage various special projects as designated by Directors for implementation and execution of key team objectives
Assist with the AHF volunteer program.
Acquire CEUs as required by licensing.
REQUIRED SKILLS AND ATTRIBUTES:
Minimum education required, Bachelor's degree in social work; or behavioral or social science or related field and 12 month of experience in children's or family services. With at least nine-college credit hours in family focus, individual function and interaction, child development, sociology, social work, and/or a closely related subject and 24 months in children's services experience.
Detail oriented, with strong written and oral communication skills in order to manage a continuous workflow of a high volume, multi-tasking environment
Energetic, articulate and self-assured, and possess strong interpersonal skills
Ability to interact with persons of diverse cultural and socioeconomic backgrounds in a manner that demonstrates sensitivity toward difference
PREFERRED ABILITIES AND EXPERIENCE:
Two years of experience in a position serving the foster care population
Skilled at working in a team and place organizational success above personal success
Ability to effectively translate between the operations of AHF and OKDHS
Proficient at creating and tracking project schedules
Willingness to communicate by phone or email outside of normal business hours
Skilled at working well independently and within continuously evolving teams
Ability to understand and work creatively with other organizations, OK DHS, board members, and staff
---
Young Professionals Program
We are thrilled to announce our newest branch of support, The Anna's House Foundation's Young Professionals Program! The mission of the AHF YPP is to bring hope and healing to the children of Anna's House through brand awareness, advocacy, and fundraising. Young Professionals 23 – 30yrs can apply at this link https://docs.google.com/forms/d/e/1FAIpQLSfxDzA4U2ImauH-X7AHV-GvZySC9c74TSoeTmf9xolGCC6AdQ/viewform?usp=sf_link
ways to help

become a
volunteer >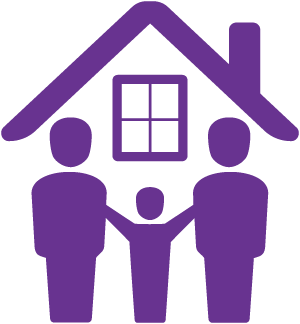 become a
foster family >
make a donation
find out how >