Find listings of our latest employment opportunities below
JOB TITLE:   Programs Coordinator
REPORTS TO: Foster Care Program Director
EMPLOYEE STATUS: Exempt
EMPLOYEES SUPERVISED: None
Anna's House Foundation, a Faith Based Organization
Reporting Directly to the Executive Director with the Mission Statement, Anna's House Foundation Policies and Procedures, and administrative accountability, this position will oversee Continuous Quality Improvement (CQI) Programs and oversee and address Risk Management. This position is responsible for providing overall leadership for staff. This position will recommend staff training, assist in developing policies and procedures, and provide consultation to Program Director as appropriate and will promote the design, implementation, and evaluation of a Continuous Quality Improvement Program, which is in compliance with state licenser, Council On Accreditation (COA), contracted agencies, and other regulatory agency standards.
RESPONSIBILITIES:
Work with Executive Director and Program Director to coordinate the development and implementation of program issues,
In coordination with Executive Director and Program Director, ensure that all staff understands Anna's House Foundation Personnel Policies and Procedures,
Maintain and keep Program Policies and Procedures up to date,
Coordinate quarterly PQI meetings and work with leadership to help attain goals,
Coordinate COA reaccreditation and annual review process to facilitate Risk Management,
Conduct periodic surveys for clients, parents, and staff,
Run queries to produce reports from database as requested,
Provide initial foster parent orientation one on one and in group setting as appropriate. Conduct foster parent training as needed,
Assist in the foster parent certification process as needed,
Maintain 8:30-5:00 in office hours; notify supervisor when flex time is necessary,
REQUIRED SKILLS AND ATTRIBUTES:
Masters degree, knowledge in personnel management, and 24 months experience in child services; or bachelor's degree, knowledge in personnel management, and 36 months experience in child services
Strong leadership and written and oral communication skills in order to manage staff and a continuous workflow of a high volume, multi-tasking environment
Energetic, articulate and self-assured, and possess strong interpersonal skills
Ability to interact with persons of diverse cultural and socioeconomic backgrounds in a manner that demonstrates sensitivity toward difference
Ability to fundraise/secure appropriate funding to achieve growth goals of organization
PREFERRED ABILITIES AND EXPERIENCE:
Skilled at working in a team and place organizational success above personal success
Proficient at creating and tracking project schedules. 
Willingness to communicate by phone or email outside of normal business hours
Skilled at working well independently and within continuously evolving teams and other organizations.
If interested, please send cover letter and resume to katherine@annashousefoundation.org by Dec 1st, 2022.
---
Young Professionals Program
We are thrilled to announce our newest branch of support, The Anna's House Foundation's Young Professionals Program! The mission of the AHF YPP is to bring hope and healing to the children of Anna's House through brand awareness, advocacy, and fundraising. We are seeking Young Professionals for the 2023 year. If you are 23 – 35yrs you can apply at this link https://docs.google.com/forms/d/e/1FAIpQLSfxDzA4U2ImauH-X7AHV-GvZySC9c74TSoeTmf9xolGCC6AdQ/viewform?usp=sf_link
ways to help

become a
volunteer >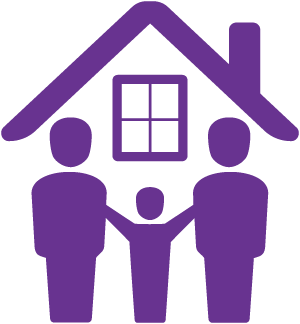 become a
foster family >
make a donation
find out how >