How is Anna's House handling the COVID-19 Crisis?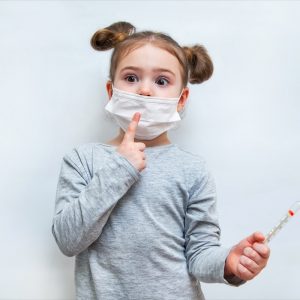 How is Anna's House handling the COVID-19 Crisis?
Keeping kids safe is a 24/7 job and Anna's House takes this responsibility very seriously. As new CDC guidelines emerge each day, we are taking precautions to keep children and families safe.

Many parts of our job require face-to-face meetings including court dates, family visits, and home visits. If these come to a halt, reunification efforts are delayed and DHS requirements aren't met. We are doing our best to abide by all safety guidelines while still meeting these requirements.
So here are some changes you might see:
Have you been traveling or sick?
Prior to a visit, your worker will ask you some simple questions such as "Has anyone in your family been sick or is currently experiencing any symptoms?" "Have you traveled anywhere in the past 2 weeks?" and "Does anyone in your household have a compromised immune system or chronic illness?" Anna's House staff will also screen themselves for any exposure or
symptoms before they visit your home.
Video Home Visits
Your worker can complete a house assessment via video call now. They may ask you to walk through your home with the camera, talk to the children, and complete your questions in this manner. *New home assessments do not apply, they will be done in-person.
Family Visits
Parent-child visits will continue. You will be asked about symptoms. If someone is symptomatic, the face to face parent-child visitation will be rescheduled. A virtual visit may be a substitute at this time.
Court
Each county courthouse may have different ways they are changing their processes. These are subject to change daily. Please check with your worker for updates.
Training
This may be a great time to get ahead on your training hours. If you need ideas or help, please contact our trainer cindy@annashousefoundation.org.
Volunteers
Our top priority is keeping our staff, families, and children safe. We are suspending volunteer groups until further notice. There are many ways you can support our families at this time, please keep an eye out for more details to come. Please contact britley@annashousefoundation.org for more information.
Recruitment
As we see an increase in the number of children coming into care, we need more safe homes. Many recruitment events have been postponed or cancelled. We need your help finding great foster homes. Are you interested in fostering? Do you know someone who would be a great foster parent? Please reach out to cindy@annashousefoundation.org.
If you or someone in your household exhibits symptoms of COVID-19, contact your local healthcare provider to discuss the symptoms. Do not go to the emergency room unless essential. Contact your Anna's House worker and child's specialist immediately to inform them as well.
Thank you for serving our Anna's House family. We are praying for the Lord to protect our families and heal our land.